Secure an Affordable Auto Loan or Lease in San Antonio at McCombs Ford West
You've done the research, compared and contrasted, double-checked the facts, taken a test drive, and have now chosen the perfect vehicle for your wants and needs on the road. However, our work here at McCombs Ford West isn't yet done, as we'd love to help you secure a loan or Ford lease with the assistance of the experts here at our finance center! We welcome all drivers from the San Antonio, Atascosa, Castroville, Helotes, and Hondo areas to talk with our financing specialists and get the loan or lease that best fits your particular budget.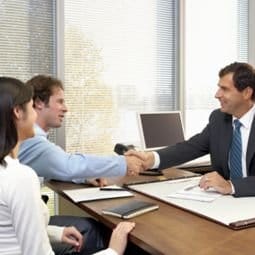 With years of experience under their belts, our financing team is ready to sit with you one-on-one and discuss car loans and leasing options with you until you find the one that meets your needs; they won't be happy until you're happy! So if you're looking for a Ford lease in the Atascosa area or anywhere beyond, make our San Antonio dealership your next stop. If you'd like to get started on the process before you even leave the comfort of your home, simply fill out the Contact Information forms below and we'll get back to you as quickly as we can. We hope you drop by in the near future and get the financial assistance you deserve.