Love Your Escape, F-150, Focus, Super Duty or Fusion, But Want to Spice It Up?
Customize Your New Ford Car With Auto Parts Offered by McCombs Ford West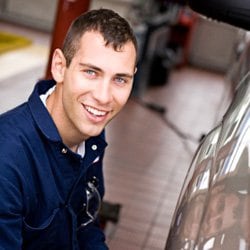 The fun of a new Ford vehicle doesn't end after your purchase. Keep your ride looking fresh with our many available auto parts and accessories. Here at McCombs Ford West, we offer the cream of the crop-- high-quality Ford parts, made for your specific Escape, F-150, Focus, Super Duty or Fusion. As a result, there's a guarantee that our enhancements will work for your car.
Who says you have to be a high-roller to trick out your ride? At our dealership in San Antonio, Texas, we regularly offer some Ford part specials-- Check them out! Then head to our parts department, speak with our experts, set up an appointment, and get ready to cruise the streets of San Antonio in a head-turning, one-of-a-kind Ford auto.